HOST
Rey Moralde (@TheNoLookPass): Don't call me Princess Leia.
VISITORS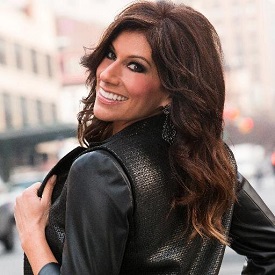 You may know Tina Cervasio (@TinaCervasio. She is the New York Knicks' sideline reporter. We talked about a various of things. Check the menu!
MENU
A. We talked about Tina's career.
B. Is sideline reporting that challenging?
C. She told an excellent Carmelo Anthony story.
D. Her thoughts on the current state of the Knicks.
BANNER
Greg Sorvig
SOUNDTRACK
Free Your Mind by En Vogue (Instrumental)
Summertime by The Fresh Prince and DJ Jazzy Jeff
Get Down On It by Kool and the Gang
Wonder'bout by Hikaru Utada (instrumental)
Cantina Band from Star Wars
PROMOS
Brent Barry (@barryathree), 14-year veteran and NBA TV analyst
John Crotty (@JohnKCrotty), Miami Heat radio analyst
Jessica Camerato (@JCameratoNBA) from Basketball Insiders.
***LISTEN HERE… NOW***
Podcast: Play in new window | Download